About
OHSAS 18001, Occupational Health and Safety Assessment Series
---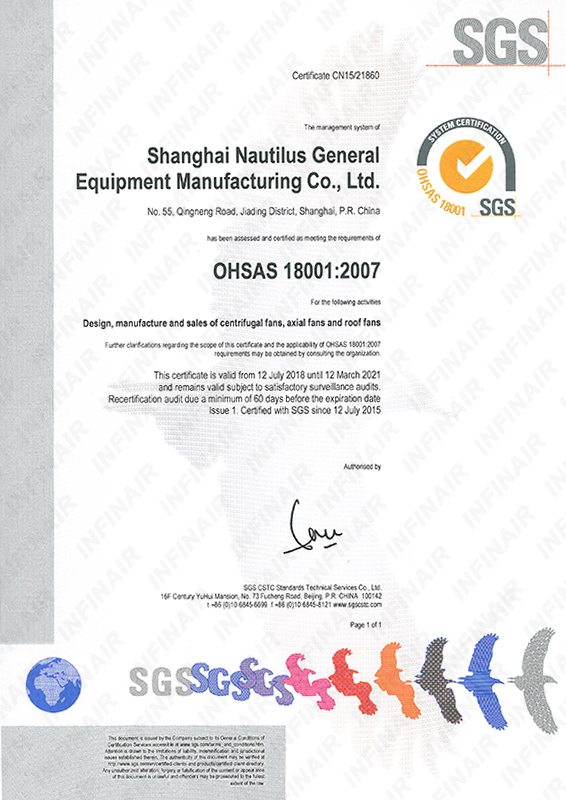 OHSAS 18000 is an international standard developed jointly by 13 organizations such as BSI and DNV in 1999, while ISO was not yet born, OHSAS 18000 played a role of exact international standard. OHSAS 18001 therein is certification standard, it serves as foundation for OHSAS and main basis for enterprise to conduct internal audit and for certification authority to conduct certification audit.
The significance of establishing OHSAS and obtaining certification:
-- Comprehensively regulate and improve enterprise occupational health and safety management, minimize risk of casualty accidents and occupational diseases, guarantee enterprise property safety, improve work efficiency.
-- Improve enterprise image, break trade barrier, hold favorable position in domestic and overseas competitive environment, and thus increase market share.
-- Provide mechanism which can constantly meet requirements of laws and regulations, reduce enterprise risk, and prevent accidents.
-- Improve the public relations of government, enterprise and employee, enhance enterprise cohesion, and increase enterprise comprehensive competitiveness.
-- Increase financial credit rating, reduce insurance cost.
INFINAIR obtained OHSAS 18001 approval in Jul 2015, it constantly improves occupational health and safety performance, reduce and prevent losses of life, property and time due to accidents, and destruction of environment.